SSC GD Constable Answer Key 2021 Answer sheet, Marks
SSC GD Constable Answer Key 2021: केंद्रीय सशस्त्र पुलिस बलों (सीएपीएफ), राष्ट्रीय जांच एजेंसी (एनआईए), सचिवालय सुरक्षा बल (एसएसएफ) में कॉन्सटेबल (जनरल ड्यूटी) और असम राइफल्स में राइफलमैन (जनरल ड्यूटी) के पदों की घोषित रिक्तियों के लिए कर्मचारी चयन आयोग (एसएससी) द्वारा चयन प्रक्रिया हर वर्ष आयोजित की जाती है। वर्ष 2021 के लिए एसएससी द्वारा कॉन्सटेबल (जीडी) और राइफलमैन (जीडी) की भर्ती परीक्षा की अधिसूचना जल्द ही जारी की जानी है। आयोग द्वारा जारी परीक्षा कैलेंडर के मुताबिक एसएससी जीडी कॉन्सटेबल नोटिफिकेशन 2021 को 17 July को जारी किया जाना प्रस्तावित है। अधिसूचना जारी होने के साथ ही आवेदन की प्रक्रिया भी शुरू हो जाएगी और उम्मीदवार 31 Augustतक अपना अप्लीकेशन सबमिट कर पाएंगे।
SSC GD Exam Highlights 2021
| | |
| --- | --- |
| Name of recruitment exam | SSC GD (Staff Selection Commission General Duty) 2021 |
| Conducting body | Staff Selection Commission |
| Post name | Constable Executive (Males and Females) |
| Exam level | National |
| Selection stages | Computer-Based Test (CBE), Physical Efficiency Test (PET), Physical Standard Test (PST), Medical Exam [(Detailed Medical Exam (DME), Review Medical Exam)] |
| Exam frequency | Not fixed [based on the number of vacancies intimated by Ministry of Home Affairs (MHA) ] |
| Mode of exam | Online |
| Exam language | English and Hindi |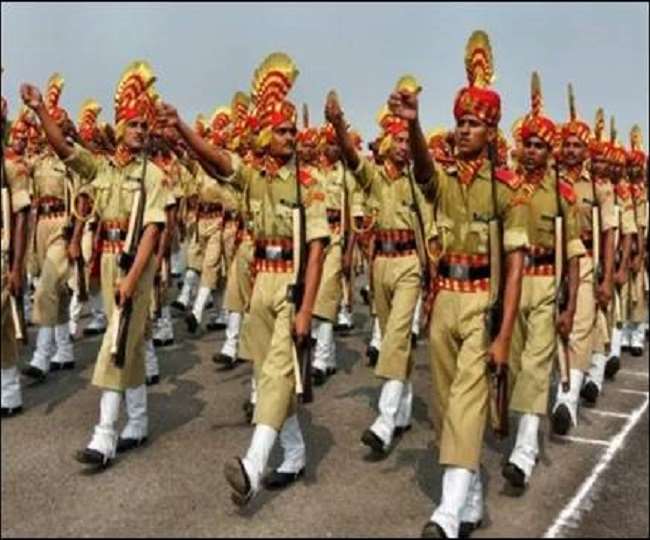 ऐसे होता है सेलेक्शन
एसएससी जीडी कॉन्सटेबल भर्ती के लिए निर्धारित चयन प्रक्रिया में तीन चरण होते हैं। पहले चरण में कंप्यूटर आधारित परीक्षा (सीबीटी) का आयोजन किया जाएगा। सीबीटी में सफल घोषित उम्मीदवारों के लिए शारीरिक दक्षता परीक्षा (पीईटी) / शारीरिक मानक परीक्षा (पीएसटी) का आयोजन किया जाता है। इस चरण में सफल घोषित उम्मीदवारों को विस्तृत चिकित्सा परीक्षण (डीएमई) के लिए आमंत्रित किया जाता है। डीएमई के अगले हिस्से में समीक्षा चिकित्सा परीक्षा (आरएमई) में सफल पाए जाने पर अंतिम रूप से चयनित उम्मीदवारों की सूची आयोग द्वारा जारी की जाती है और फिर उम्मीदवारों की वरीयता और बलों की रिक्तियों के सापेक्ष बनी मेरिट लिस्ट के अनुसार उम्मीदवारों को सम्बन्धित बल में प्रशिक्षण और नियुक्ति के लिए भेज दिया जाता है।
SSC GD Eligibility 2021
Various parameters that candidates need to fulfill in order to meet SSC GD Constable eligibility are:
Nationality

– Candidates must be citizens of India

Age Limit

– Candidates should be aged between 18 and 23 years
Educational Qualification – Candidates must have passed Class 10 from a recognised board. Candidates appearing for their qualifying examination (Class 10) are not eligible for the exam
| SSC CG Constable Events | SSC GD Constable Exam Dates | Salient Feature |
| --- | --- | --- |
| Notification | 17 July-2021 | SSC GD notification 2021 will be released on 17 July. |
| Application process | 17 July-2021 | SSC GD Constable 2021 application process will begin on the official website of the commission on 17 July and end on . |
| Computer-Based Exam | 16 Nov to 15 Dec | SSC GD Constable 2021 exam will be held from Coming Soon |
Total Number of Vacancy-
| | | |
| --- | --- | --- |
| SR. No  |    FORCE |              Total Post |
| 1. | NIA | 0 |
| 2. | SSF | 240 |
| 3. | CRPF | 0 |
| 4. | BSF | 7545 |
| 5. | CISF | 8464 |
| 6. | SSB | 3806 |
| 7. | ITBP | 1431 |
| 8. | AR | 3785 |
| | TOTAL POST | 25271 |

SSC GD Constable Selection Process 2021
SSC GD selection process consists of Computer-Based Examination (CBE), Physical Efficiency Test (PET), Physical Standard Test (PST) and medical examination. The complete steps of the selection process are as explained below
Physical Efficiency Test (PET):
Based on the performance in CBE, candidates will be shortlisted for PET/ PST by the
Commission. Physical Efficiency Test (PET) and Physical Standard Test (PST) will be
conducted at various centres finalized by the CAPFs. Detailed scrutiny of candidates'
eligibility/ documents will be undertaken at the time of DME. Therefore, it will be the
responsibility of the candidates to verify their eligibility as prescribed in this notice before
appearing for CBE/ PST/ PET. During PET/ PST, candidates who are found eligible on height
parameters will undergo PET (race) followed by biometric/ technology aided identification.
Scrutiny of eligibility of candidates for any relaxation i.e. age, height and chest measurement
will be carried out after qualifying PET (race) before PST by CAPFs PET/ PST Boards.
a. Physical Efficiency Test (PET):
For Male candidates For Female candidates
Race 5 Kms in 24 minutes. 1.6 Kms in 8 ½ minutes
b. For candidates of Ladakh Region:
Male Female
Race 1 Mile in 6 ½ minutes 800 metres in 4 minutes
Step 1: SSC GD application form
The first and foremost step of the recruitment process is filling SSC GD Constable application form. Candidates need to fill the application form online on the official website of SSC. The application fee for all candidates is Rs 100 (women/SC/ST/ex-servicemen candidates are exempted from fee payment).
Step 2: SSC GD admit card
SSC GD Constable admit card is issued atleast two to three weeks before the exam. The admit card is made available online. Candidates need to download the SSC GD Constable admit card 2020 from the official regional websites of the commission by entering the required login credentials. The admit cards for PET/PST and DME/RME are uploaded by CRPF.
Step 3: SSC GD exam
All candidates whose online applications are accepted are called to appear in the CBE. The test carries 100 objective-type questions of 100 marks. The question paper is divided into four parts – General Intelligence and Reasoning, General Knowledge and General Awareness, Elementary Mathematics and English/Hindi. The difficulty level of questions are of matriculation level.
Step 4: SSC GD PET/PST
Based on the performance of CBE, candidates are shortlisted for physical tests such as PET and PST. The tests are conducted at various centres finalised by the recruiting body such as CAPFs.
Step 5: SSC GD medical exam
Candidates qualifying the PET/PST exam then finally need to appear for DME and RME (if applicable), conducted by CAPFs.
Step 6: Final SSC GD result
Final SSC GD result along with force allocation is released by Staff Selection Commission on its official website. The final result released by the commission is based on the performance of candidates in CBE. PET, PST, DME, RME are only qualifying in nature.
Official Website – Click Here
Answer key – Click Here